Pay Nothing for 12 months
RECEIVE YOUR
FREE GIFT
BEFORE CHRISTMAS*
OR
PAY NOTHING
FOR ONE FULL YEAR**
Request Your In-Home Consultation Today
ENERGY STAR® award-winning and Keystone-certified windows and doors
Request Your In-Home Consultation Today
Centennial Windows & Doors for any project
Hoping to install replacement windows for a revamped home? Or maybe you're looking for something that will make your home more energy-efficient. No matter the reason, Centennial Windows takes projects from start to finish with years of expertise, thousands of happy customers, and plenty of options to redesign a home through windows and doors that work for you.
Be aware of fraudulent door-to-door sales people.
We have received notice of an unauthorized company in the Windsor and Brantford areas that is canvassing door-to-door claiming to be a subsidiary of Centennial Windows & Doors. Centennial does not have subsidiaries or affiliated companies, and does not engage in door-to-door selling. Centennial sales agents arrive at customers' homes at pre-scheduled times (arranged between both the homeowner and Centennial). If you have been approached by a company claiming to be a subsidiary of Centennial Windows & Doors, please contact us at 1-800-265-1913 or info@centennialwindows.com.
Congratulations, George!
Congratulations to George Warren, President and Owner of Centennial Windows & Doors, on being honoured with the prestigious C.P. Loewen Award! Presented by Fenestration Canada, the national association for windows and doors, this award recognizes a life-long contribution to the window and door industry.
42 years: 500,000+ window and door installations.
Centennial Windows & Doors is a Canadian, family owned and operated business based in London, ON. We offer an end-to-end solution for replacement windows and doors, meaning that we sell, manufacture, install, and service our own complete line of award-winning,
energy-efficient windows and doors.
With over 500,000 window and door installations across Ontario, Centennial is the company you can trust to get the job done right.
We offer high-quality vinyl windows to fit any home and budget. All of our replacement windows are ENERGY STAR® certified and backed by our lifetime No Fine Print Warranty. With several colour, style, and size options available, your windows can be customized to suit your needs. Every Centennial vinyl window is custom manufactured, installed, and serviced by our expert team.
Learn More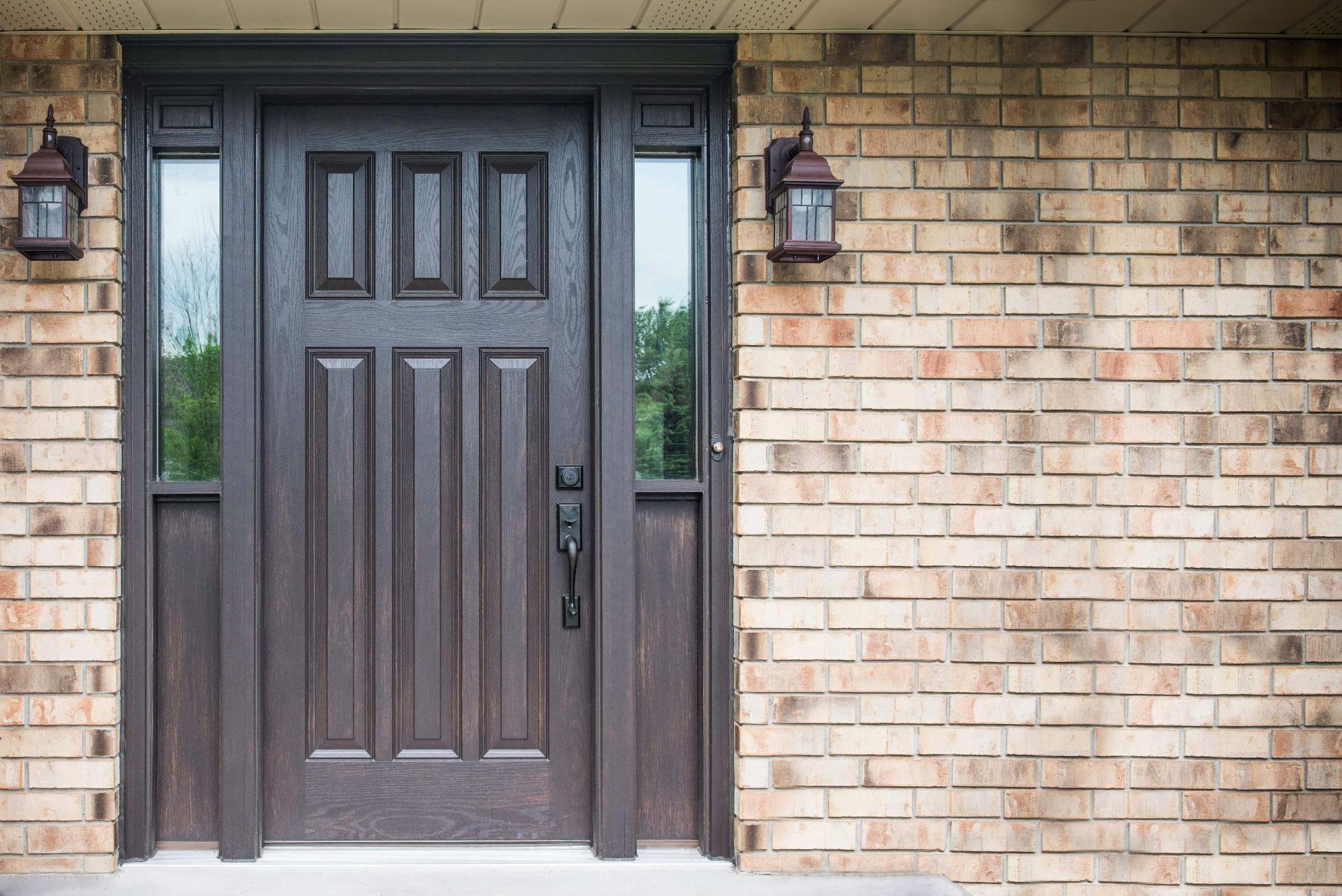 Centennial door systems combine expert construction and strength with beautiful craftsmanship and design. Our ENERGY STAR® certified doors are covered under our No Fine Print Warranty and are completely customizable. Available in fibreglass or steel doors, choose from hundreds of decorative options to customize your door system to fit your home and personal taste.
Learn More
Recognition
At Centennial, we are leaders in energy efficiency. As the first window manufacturer and retailer to qualify for Natural Resources Canada's ENERGY STAR® program, we produce our own complete line of ENERGY STAR® certified windows and doors. Our commitment to energy efficiency drives our daily operations and we are honoured to have been named the 2019 ENERGY STAR Manufacturer of the Year -- Windows and Doors.

We work every day to reduce our customers' carbon footprints and that is reflected in our dedication to excellence and innovation. We are also proud to have an A+ rating with the Better Business Bureau and were awarded the 2009 BBB Business Integrity Award. View all of our awards and recognitions here.

2019 ENERGY STAR Manufacturer of the Year - Windows and Doors